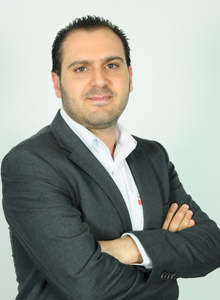 Mr. Michel TANNOUS
Enterprise Sales Engineer, Middle East
Michel TANNOUS is part of Middle East Sales Engineering team for Bitdefender. Michel has extensive experience in the Gulf and Levant regions for 12 years in the fields of Networking, IT Security and Operations. He has expertise in managed security services and can tailor solutions for different security verticals to help customers resolving their Cyber Security challenges.
Michel started his career as a System Engineer for a Solutions Provider handling pre-sales and post-sales activities for several vendors related to IT Security field. Then, he worked as a consultant for a Tier 4 Data Center where he managed the whole networking and security infrastructure to deliver high-end services from collocation, connectivity, monitoring, managed services, and high availability with disaster recovery in line with well-known standards such as ITIL, business continuity, and ISMS.
Currently, Michel is covering pre-sales activities with Bitdefender assisting customers through concepts and demos to overcome threats and breaches caused by malwares. He is supporting enterprises to benefit from Bitdefender's value in terms of security for their environment whether they have Data Center, Servers or endpoints.
---