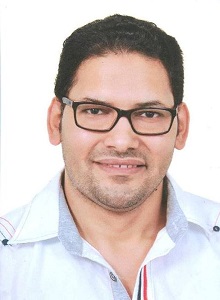 Dr. Adel abdel-sadek
Expert at Security studies unite, Ahram Center for Political and Strategic Studies
Expert at Security studies unite in Ahram Center for Political and Strategic Studies.
Adel is Founder and Project Manager, Arab Center for cyberspace Research (ACCR). Adel graduated from Faculty of economic and political science ,Cairo University. He Had a Master degree in political science from faculty of economic and political science, in subject ( the Impact of Cyber terrorism on the use of power in international relation ), 2009.
Adel, also had PHD in political science, in subject(the impacts of Cyberspace in changing international relation: study on theory and practice) 2014. Adel interested in Cyber politics, Digital Economy , internet governance. Personal data protection and Furth industry revaluation . Adel won many prizes like he Run for Dubai Award for journalism in 2018,Adel Got the award of The best Arab cultural project , the prize of His Highness Sheikh Salem Al Ali Al Sabah Informatics in Kuwait in March 2012.
---