Strategic Partner

Petroleum Development Oman (PDO)
Petroleum Development Oman (PDO) is the leading exploration and production company in the Sultanate of Oman. We deliver the majority of the country's crude oil production and natural gas supply, but above all we focus on delivering excellence, growth and sustainable value creation within and well beyond our industry. The Company is owned by the Government of Oman (with a 60% interest), Royal Dutch Shell (34%), Total (4%) and Partex (2%). The first economic oil find was made in 1962, and the first oil consignment was exported in 1967. The primary objective of PDO is to engage efficiently, responsibly and safely in the exploration, production, development, storage and transportation of hydrocarbons in the Sultanate. The Company seeks a high level of performance with the aim of furthering the long-term benefits of its shareholders, its employees and the society of Oman in line with our core values of honesty, integrity and respect. This approach to business is underpinned by our vision to be renowned and respected for the excellence of our people and the value we create for Oman and all our stakeholders.
Cybersecurity Partner

Insight Information Security
Insight Information Security was established in 2003 with the aim of introducing IT security innovations to the Omani market. The company was founded by two Omani IT professionals who favored business engagement over stable jobs in the banking sector. The co-owners Mr. Mohsin Al Salmi and Rashid Al Salmi are still at the top of the corporate structure, leading the strategic planning as well as technical oversight on operational aspects. Their individual profiles assist in improving the reputation and outreach of business while maintaining reasonable control over operational business processes. Insight's first presence was established in a small office, with barely enough capacity to accommodate a few employees, and later grew to reinvent its image as a leader in the IT security services sector. Over the past decade, Insight's market share has risen sharply, and it continues to grow at a comfortable annual rate since. In 2019, Insight crossed a new milestone when it established a security operations center (SOC) in the heart of Muscat, allowing it to expand its portfolio and cover a wider range of operational activities including 24x7 security monitoring, on-demand security testing, forensics, and threat intelligence. Insight's services were consequently expanded to cover Red Teaming, SOC services, Systems Integration and Compliance Advisory Services. Today, Insight is a leader in its domain, and is highly certified and recognized as a modern entity with proven capabilities, accredited performance and mature business processes.
Innovation Partner

OQ is a global integrated Energy Company with roots in Oman – operating in 17 countries around the world and covering the entire value chain from exploration and production to marketing and distribution of end-user products. Our fuels and chemicals are sold in over 80+ countries to over 3000 customers worldwide, making us a prominent player in the energy sector offering end to end products, services and solutions across upstream and downstream.
Platinum Sponsor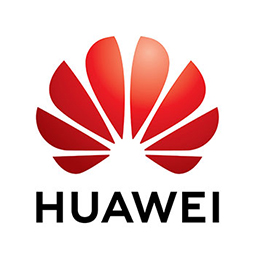 Founded in 1987, Huawei is a leading global provider of information and communications technology (ICT) infrastructure and smart devices. We have more than 195,000 employees, and we operate in more than 170 countries and regions, serving more than three billion people around the world. Our vision and mission is to bring digital to every person, home and organization for a fully connected, intelligent world. To this end, we will drive ubiquitous connectivity and promote equal access to networks; bring cloud and artificial intelligence to all four corners of the earth to provide superior computing power where you need it, when you need it; build digital platforms to help all industries and organizations become more agile, efficient, and dynamic; redefine user experience with AI, making it more personalized for people in all aspects of their life, whether they're at home, in the office, or on the go.
Huawei white paper
For more information, please visit Huawei online or follow us on:
| | | |
Gold Sponsor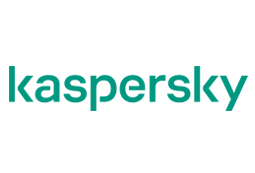 Kaspersky is a global cybersecurity company founded in 1997. Kaspersky's deep threat intelligence and security expertise is constantly transforming into innovative security solutions and services to protect businesses, critical infrastructure, governments and consumers around the globe. The company's comprehensive security portfolio includes leading endpoint protection and a number of specialized security solutions and services to fight sophisticated and evolving digital threats. Over 400 million users are protected by Kaspersky technologies and we help 250,000 corporate clients protect what matters most to them.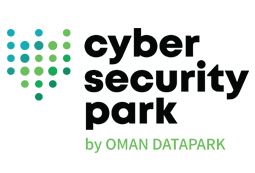 Established in 2012, Oman Data Park is the Sultanate's premier IT Managed Services provider offering superior Managed Data Centre, Cyber Security and Cloud Services utilising our locally hosted TIA 942 Rating 3 certified certified Data Centres. With a vision to transform the future, where ICT services will be available on demand, we serve over 500 local and international corporates ranging from large, mid-tier to small companies. Whether it's a Government, Corporate or an SME entity operating in Oman or internationally, we are fully equipped to serve them with cost effective and secure IT services offering and lead the customer's business into the future while they comfortably focus on their core business activities. The winner of Best Digital Data Centre in the Middle East at the Telecom World Middle East Awards 2019 as well as Fortinet's Best Managed Security Services Provider (MSSP) Award 2019, We operate Oman's only Virtual Data Center – Nebula. Our Cyber Security Centre and the newly launched Professional Services as a Service (PSaaS) are all a part of our Opex based models offering economical pay-as-you-grow models that facilitate Infrastructure as a service (IaaS), Network as a Service (NaaS), Data Centre as a Service (DCaaS), Disaster Recovery as a Service (DRaaS), as well as Application as a Service (AaaS).
Associate Sponsor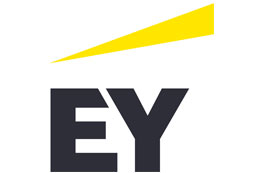 EY has been operating in the Sultanate of Oman since 1974 and is the largest professional services firm in the country. We employ over 150 people. We work with clients to develop practical solutions to business and policy issues. At EY, we strive to deliver superior value-adding solutions for all needs of our clients. A wide range of services can be provided by specialist groups dealing in different functional areas. The firm's industry specialties include defense, automotive, power, oil and gas, telecom, information technology, Cyber Security, engineering services, construction, manufacturing and industrial services, financial services, energy, chemicals and utilities, hotel and leisure, retail & consumer products and allied sectors. Major clients include government ministries, major oil and gas companies in the public as well as private sectors, airlines, central banks, major financial institutions and certain regional governments. Further, we have been involved in advising various family owned businesses in Oman. EY can offer assistance no matter what sector its client is in. We provide services to the defense, automotive, power, oil and gas sector, engineering and construction services, financial services, energy, chemicals and utilities sector, retail and consumer products, and the technology, Cyber Security, communication and entertainment sector clients, in every part of the world. It is worth mentioning, EY's MENA DSOC is a 24/7 cybersecurity monitoring service. It has redefined security operations to meet the next generation of emerging cyber-attacks across the entire digital ecosystem.
5000+ Sq. Ft. dedicated access controlled facility
Accommodates analysts in 3 shifts
CCTV Monitoring
24*7*365 days operations
Highly scalable and redundant infrastructure
Exhibitors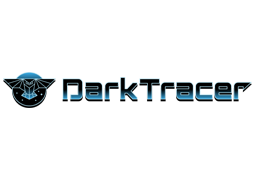 DarkTracer is a B2B and B2G cyber threat intelligence platform service provider with more than 3,000 active users worldwide. The company provides open-source intelligence data and competitive technology on par with global unicorn corporates, leading to annual sales growth of over 150%. References of the company include various government institutions, investigative agencies, and corporates around the globe. The DarkTracer platform is Asia's most advanced cyber threat intelligence platform with AI-powered offensive technology skills. DarkTracer provides OSINT professional services by searching for evidence, linking between indicators and mapping the profiling process to detect and monitor threats in the Deep and Dark web.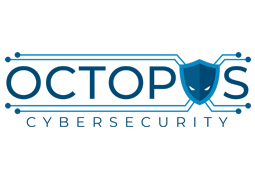 Octopus Cybersecurity Inc. is a US company developing Octopus VAR, a cybersecurity software that verifies security posture of business devices like data centers and network equipment. The company's software offers Validation, Analysis and Reporting tool which facilitates control mechanism and a deep view of operational risks while maintaining security guidelines and business continuity, enabling risk managers to verify configurations, detect changes and get instantly notified for security compliance and practice violations. Octopus VAR is founded to address the need for automating configuration auditing in real-time, saving time, money and resources. The research team is dedicated to provide the best practices and templates that are used in the process.
Research Partner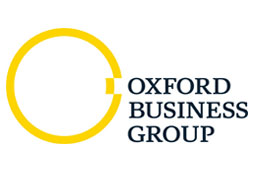 Oxford Business Group (OBG)
Oxford Business Group (OBG) is a global research and advisory company with a presence in over 30 countries, spanning Africa, the Middle East, Asia, and the Americas. It is recognised internationally as a distinctive and respected provider of on-the-ground intelligence on world's fastest-growing markets, termed The Yellow Slice, in reference to OBG's corporate colour. Through its range of products - Economic News and Views; OBG CEO Surveys; OBG Events and Conferences; Global Platform, which hosts exclusive video interviews; and The Report publications – as well as its Advisory division, OBG offers comprehensive and accurate analysis of macroeconomic and sector-level developments for sound investment opportunities and business decisions. OBG provides business intelligence to its subscribers through multiple platforms.
Media Partners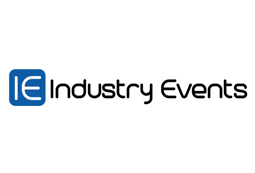 Industry Events connects the world's professionals to relevant business, networking and sponsorship opportunities through access to high-end conferences and exhibitions. The digital platform features thousands of the world's top in-person and online business events as well as industry press releases and on-demand courses. Industry Events' mission is to promote events that align with the UN's Sustainable Development Goals.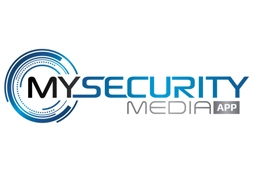 MySecurity Media Pty Limited
MySecurity Media is a multi-channel, multi-platform content provider specializing in the security and critical technology domain. First established in 2006, we have extensive industry knowledge and an international network of security professionals. MySecurity Marketplace is a dedicated marketplace connecting industry and enterprise professionals to the latest events, education, technology and media platforms across a global security domain.
Cyber Drill Partner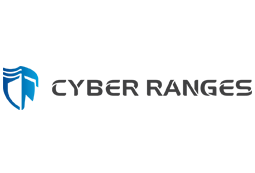 CYBER RANGES is the ISO27001-certified, state-of-the-art, military-grade, full-content-lifecycle, next-generation platform for the cybersecurity workforce development, validation of threat-informed cyber defence capability and cyber resilience. Built on cloud technology, CYBER RANGES applies high automation, high orchestration and high scalability to the delivery of even complex large-audience deep-dive drills based on high-fidelity IT/OT infrastructure replicas. Through TOAR (Training Orchestration, Automation and Response), CYBER RANGES combines threat intelligence, next-generation cyber ranging, and incident response platforms into an effective IT/OT cybersecurity ecosystem. On April 19th 2022 MITRE's innovation arm Engenuity announced their decision on CYBER RANGES as its cyber-range-of-choice for MITRE ATT&CK Defender and Purple Teaming 2.0. CYBER RANGES is available as subscription-based, as managed service, as on-premise and as transportable rugged system.
Event Managed By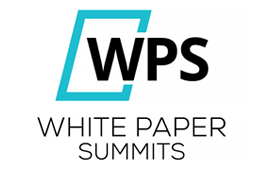 White Paper Summits LLC is headquartered in the Sultanate of Oman with alliance offices globally. We have the distinction of being pioneers in organizing Summits, Exhibitions, Trainings, Seminars, and Workshops accomplished by a team of cohesive and experienced professionals. Email: info@wpsummits.com