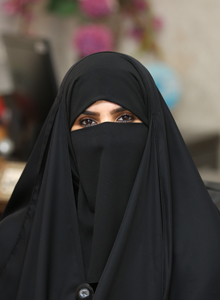 Dr. Reem Faraj Al-Shammari
Team Leader – Information Security at Kuwait Oil Company (KOC)
Dr. Reem Faraj Al-Shammari is the Team Leader – Information Security at Kuwait Oil Company (KOC). She is chairperson of K-Companies Cyber Security Committee, a forum that consists of ten Oil Companies within the Kuwait's Oil Sector, which engages and supports national level Cyber Security initiatives. In her role she has headed various committees and task forces focusing on Information Technology & Operational Technology initiatives as she strongly believes that Information Technology (IT) become a vital and active partner to the Core Oil business (Operational Technology "OT") users in achieving success stories collaboratively. She also spearheaded IT's involvement as IT KwIDF's Lead in establishing Kuwait Intelligent Digital Oil Fields (KwIDF) for KOC.

Dr. Reem's extensive experience includes leading and managing projects in IT / OT space such as Cyber Security, Digital Oil Fields, Wireless & Telecommunications technologies, corporate applications, and Real-time and ICS applications. In the organization as well in the industry she is recognized as an "Innovator" and "Wild Card" who is known to innovate and continues to 'push the envelope' to get to the most optimum outcome on an initiative or a project with her Certified PMP' skills. Dr. Reem has also represented KOC in various cyber security events including 5th Sharing Best Practices Conference (May, 2017); 6th Annual Cyber Security for Energy & Utilities (Sep.,2017); 2nd CITG Technology Day in collaboration with Gartner Event (Nov., 2017); Kuwait 3rd Cyber Security Conference "KIACS" (March, 2017), and IT/OT Integration in Oil Industry at the 2nd International Conference on Computer Science and Engineering (ICCSE 2018) organized by Kuwait University.

Dr. Reem had earned various awards and recognitions through her career journey, the most recent awards are "Women Security Leaders Award" in the Middle East Award (MESA) 2018 Ceremony & Conference; CISO30 Prestigious Award 2018 at the Security Advisory ME's CISO30 Awards & Conference; and KOC's CEO HSSE Award 2018.
---