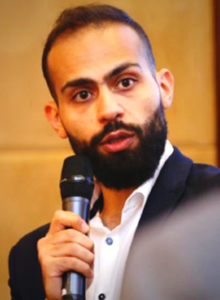 Mr. Samer Abu Arisheh
Cyber Security Sales Leader, Cisco Systems
Samer Abu Arisheh is a Cyber Security Sales Leader with Cisco Systems, leading a team of Cyber Security Sales Specialists across the Middle East region. He collaborates with a vast number of technological partners while engaging with more than 50 Cisco Field Account Managers and Solution Architects across the region to deliver the best security services and solutions, ensuring complete alliance with the customers' business outcomes. He is also active in promoting Security information sharing and thought leadership within the security and networking community. Additionally, Samer is currently a member of the Harvard Business Review Advisory Council.
Samer has been with Cisco, the leading multinational networking company, since 2008 where he joined as a Global Consultant in the Advanced Services team before holding the role of a System Engineer under the sales division. Prior to that, Samer worked for service providers in Saudi, UAE, and Jordan.
Samer earned his Masters in Business Administration (MBA) from Lancaster University in the UK, and obtained his BS.c in Computer Engineering from Mutah University in Jordan. His interests spans from following startup businesses in the domain of Cyber Security, IOT, Cloud, and Big Data, to scientific research in the field of astronomy.