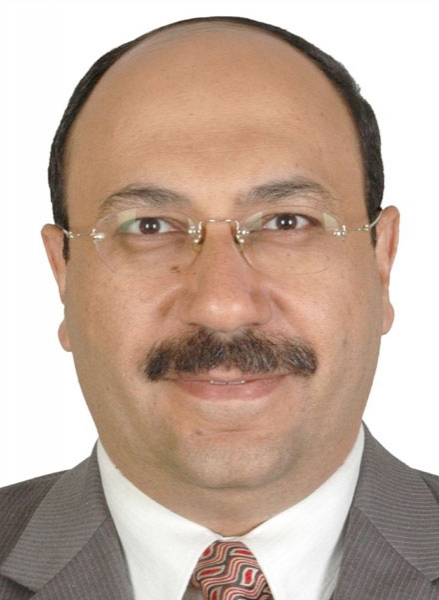 Dr. Sherif Hashem
Vice President for Cybersecurity, National Telecom Regulatory Authority (NTRA), Egypt
Vice President for Cybersecurity at the National Telecom Regulatory Authority (NTRA), Egypt
Dr. Sherif Hashem is the Vice President for Cybersecurity at the National Telecom Regulatory Authority (NTRA), Egypt. He is also a Professor at the Faculty of Engineering, Cairo University, Egypt (currently seconded to the NTRA).
Dr. Hashem's responsibility includes supporting cybersecurity efforts at the national level, and setting up the framework for further developing the Egyptian Computer Emergency Readiness Team (EG-CERT) at the NTRA, and supervising its operation. Successful cybersecurity initiatives and activities at the NTRA have contributed to the advanced cybersecurity rank that Egypt has achieved: Egypt was ranked 27th among 193 countries as reported by the International Telecommunications Union (ITU)/ABI Global Cybersecurity Index. (
http://www.itu.int/dms_pub/itu-d/opb/str/D-STR-SECU-2015-PDF-E.pdf
) Prior to joining the NTRA in 2/2013, Dr Hashem was the Executive Vice President of Information Technology Industry Development Agency (ITIDA: 2004-13), where he led the efforts to establish the Egyptian Root Digital Certificate Authority (Root-CA) for e-Signature, the Software Intellectual Property Rights Office, and the ITAC initiative that fosters cooperation between ICT companies and R&D institutions.
Dr Hashem is the Chairman of the International Telecommunication Union (ITU) Council Working Group for Child Online Protection
http://www.itu.int/council/groups/wg-cop/index.html
, since 1/2010. Dr Hashem represents Egypt in the OECD's Working Party on Security and Privacy in the Digital Economy (WPSPDE),
http://www.oecd.org/internet/interneteconomy/whatistheoecdworkingpartyoninformationsecurityandprivacywpisp.htm
. Dr Hashem was a member of the United Nations Group of Government Experts (UN GGE) on the Developments In The Field Of Information And Telecommunications In The Context Of International Security,
http://www.un.org/disarmament/topics/informationsecurity/
(8/2012-6/2013).
Dr. Hashem received a B.Sc. in Communication & Electronic Engineering and a M.Sc. in Engineering Mathematics from Cairo University-Egypt, and a Ph.D. in Industrial Engineering from Purdue University-USA. He also completed the Senior Executive Program at Harvard Business School-USA. Dr. Hashem authored and co-authored more than fifty five articles and book chapters in the areas of information technology, e-commerce, computational intelligence, and operations research, with applications in engineering, energy, environment, and computer sciences (with over 1200 international citations:
https://scholar.google.com/citations?hl=en&user=KKIju5kAAAAJ
/ ).