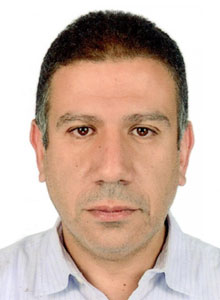 Mr. Ahmed Helmy
Deputy Sector Head, EG-CERT – National Telecom Regulatory Authority NTRA –EGYPT
Ahmed has Master degree in Business Administration (MBA) in 2008. He has more than 20 years' experience in data networks security and information security, currently his main role is to provide assistance in planning, directing and organizing to the Sector Head of national CERT of Egypt.

His field of expertise is oriented towards reactive and proactive measures to counter information security compromises, including collation, analysis and dissemination of vulnerability and threat information, reactive measures post-compromise, including practical response to system/network attack, security Assessments for Governmental, Telecommunication, Financial and Educational Agencies.
Ahmed was leading the handling process for different types of incidents such as Phishing, web defacements, harassment, malware spreading, etc. He also was leading cases on national and international scope for instance Phish Phry "Operation targeted U.S. banks and victimized hundreds and possibly thousands of account holders by stealing their financial information and using it to transfer about $1.5 million to bogus accounts they controlled", also many large scale DDOS (Distributed Denial of Service) attack against all the governmental websites within Egypt.

Before that, he worked at the Egyptian Ministry of Communication and Information Technology (MCIT) as Network & Information security planning manager, his main responsibilities were design and planning of network security solutions among the Egyptian government entities.

Ahmed has many several national & international level experiences as he represented EG-CERT in many international events in Egypt, Africa, Asia, Arab region, Europe and US.
---